New guidelines published for online pet adverts in UK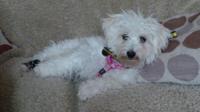 New guidelines to protect pets from being unfairly advertised online have been developed by animal groups in the UK.
The Pet Advertising Advisory Group (PAAG) has put together a list of minimum standards for websites.
It's hoped the new advice will help protect the welfare of pets being sold on the internet.
The guidelines are also aimed at helping people make safer choices online.
Underage animals, banned breeds and illegally imported species are some of adverts causing concerns.
Margaret Donnellan works for PAAG and says it's important the right information is advertised.
"People go online these days to buy almost anything," she said.
'Welfare'
"You've got to remember a pet is not like a pair of shoes or a washing machine.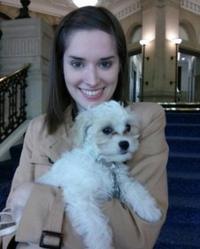 "There are very specific welfare considerations that you need to bear in mind when buying a pet.
"We've seen a tortoise being advertised in exchange for a lady's watch."
PAAG says between 100,000 and 120,000 pet adverts appear on UK websites every day.
In order to help people make informed choices, websites will be able to use these new guidelines before posts are advertised.
A team of volunteer moderators will be working with websites like Gumtree, Loot and Preloved to monitor suspicious adverts.
'Irresponsible breeding'
The guidelines aim to help reduce the number of people at risk of ending up with a sick, dangerous or illegal animals.
Kate Brewster is a support officer at The Dogs Trust in Norfolk.
She says she's seen some sad cases of animals who've been victims of irresponsible breeding.
"At the moment it's very easy for breeders to make money online, with no regard for animal welfare.
"Nickey was sold online at five weeks old which is three weeks earlier than a puppy should be separated from its mother.
"She didn't have a chance to develop properly.
"We had to remove one of her legs because it was causing her discomfort and she couldn't walk properly."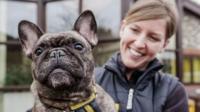 Follow @BBCNewsbeat on Twitter