Campaigners challenge countryside mobile coverage plan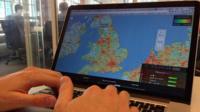 Campaigners have criticised the government's strategy to improve mobile phone coverage in rural areas.
Last month details were given about which so-called "not spots" would benefit from the £150m Mobile Infrastructure Plan.
The Countryside Alliance has said that it thinks the approach is "not good enough".
Under the plan, Vodafone, EE, O2 and Three will operate equipment paid for by government funds.
"It's brilliant that they're doing it," said Charlotte Cooper from the Countryside Alliance.
"[But] we're a little bit concerned that they seem to have rolled back on what they said they were going to do.
"Originally it was going to be 92% of the 70,000 premises across the country with no signal. Now it's only 75% at best. We don't think that's good enough."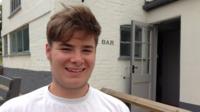 The government says it hopes the first of the new sites will go live by the end of this year.
Networks are trialling a variety of schemes to bring coverage to areas with little or no reception.
Cranborne in Dorset is one of 12 places taking part in Vodafone's Open Sure Signal project.
Boxes and antennas are installed on top of buildings, which provide coverage to a limited area.
Doctor Rob Matthews, EMF manager for Vodafone UK, said: "It makes much more sense to drop in something that's no bigger than a wi-fi router at home.
"You can cover quite dense populations with relatively small numbers."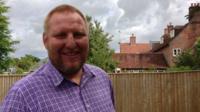 Before the service went live in April there was no mobile reception in the village.
"I wouldn't get any signal and I'd have to use the home phone to contact friends which would cost more than it would on my mobile," said Marcus Cope, 16.
Although the service has allowed him to use his mobile, he said being limited to one network was not ideal.
"I hope in the future it could be an all-signal box, so everyone who's on any network can get on it."
O2 highlighted its TuGo app as something it is doing to help "customers in areas that may not have coverage".
The service lets users make and receive calls, send texts and access voicemail using a wi-fi connection.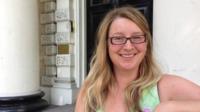 Earlier this year, EE announced a plan to bring high speed 4G to homes and businesses in parts of Cumbria.
Three claims it covers 97% of the UK population and is the only network to offer unlimited data on new 4G services.
When details of the Mobile Infrastructure Project were announced, Communications Minister Ed Vaizey said it would help Britain's economy grow.
He said: "The project will provide a significant boost to local economies across the UK and will be instrumental in helping Britain win the global race."
Follow @BBCNewsbeat on Twitter