Hollyoaks breaks rules by showing violent scene
27 August 2013

From the section

Music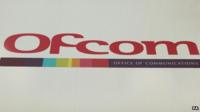 Hollyoaks has breached broadcasting rules by showing a violent scene too early in the evening.
TV regulator Ofcom says a scene in the soap, which aired 19 March, was also inappropriate for young children.
It showed Simon Walker, played by Neil Newbon, being hit and killed by a speeding train.
Ofcom received a complaint from a viewer who thought the scene was "unsuitable for broadcast before the watershed."
The watershed, the time after which programmes with adult content can be broadcast, is 9pm in the UK.
The section of the programme, which also included a fight between two characters, was broadcast at 6.54pm.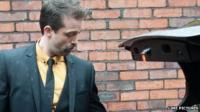 The scene marked the end of a long running storyline between Simon Walker and Brendan Brady, played by Emmett J. Scanlan.
Walker, as he was known in the soap, believed Brendan was responsible for the death of his brother Cam, who had died from taking drugs supplied by Brendan.
There were no images depicting the impact of the train as it hit Walker or the aftermath on the programme.
However, Ofcom's view was that the violence in the programme's final scene was "not sufficiently limited for this time of the evening, nor was it justified by context given that a significant number of younger children were viewing and available to view."
In their most recent Broadcast Bulletin, the regulator concluded that the episode breached two of their codes of conduct.
One requires violence to be "appropriately limited" before the watershed, the other states that children must be "protected by appropriate scheduling" from unsuitable material.
Viewing figures compiled by BARB indicate that 10% of the audience audience for the episode were aged between four and nine.
Hollyoaks is set in a fictional suburb of Chester and is broadcast each weekday evening on Channel 4.
It was first broadcast in 1995 and regularly deals with controversial storylines such as sexual abuse, domestic violence and drugs.
Appropriate signposting
Channel 4 said discussions took place between the commissioning editor, legal and compliance teams and the production company to ensure the scene kept to rules.
They added that signposting before the programme warned the show would contain violence, stating there was a "showdown" between the two characters "with life changing consequences."
Ofcom explained that providing this information does not necessarily mean that material is appropriately scheduled.
Channel 4's response added that this "tense" storyline had been running for approximately a year and therefore the scene "represented the culmination of that storyline and....there was an expectation from viewers that there would be a dramatic end to such a complex tense relationship."
They said content in both this episode and previous episodes had prepared viewers for a confrontation between the characters.
Follow @BBCNewsbeat on Twitter