Dermot O'Leary: Gary Barlow is leaving The X Factor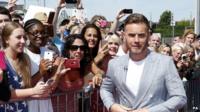 The host of The X Factor, Dermot O'Leary, has said that Gary Barlow is in his last series as a judge.
Speaking at the premiere of One Direction: This Is Us, O'Leary said: "If Simon [Cowell] comes back, the dynamic would be very different.
"Gary wouldn't be there - he'll be leaving at the end of this year."
He also said he would like to join the panel. "I'd love to judge," he said. "I'd be so strict. I'd be nice and strict."
Gary Barlow has yet to confirm his plans and recently said it was "too early" to comment on whether he would return to The X Factor in the future.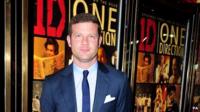 A spokesman for the show said: "We are currently focusing on the forthcoming 10th series, and no decisions will be made on next year's judging panel line-up until further down the line."
Earlier on Wednesday ITV confirmed that the show would return on Saturday 31 August at 8pm.
There have been reports that a new style of voting will also come into effect this year.
They suggest a 200-second flash vote will be held on Saturday nights and the contestant with the lowest number will automatically be in the bottom two.
The act will be joined by the lowest scorer on Sunday night and as usual the judges will decide who will leave the competition.
A source said: "This year's X Factor features a number of changes across the series including our brand new audition format.
"It's too early to confirm changes to the live shows but the flash vote on Saturday is something being considered to add more drama to the show."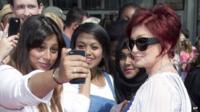 Along with Gary Barlow, this year's judging panel features Nicole Scherzinger, Louis Walsh and Sharon Osbourne, who replaced Tulisa Contostavlos.
"It's a good panel this year. There's no bitchiness to it, but they wind each other up," said Dermot O'Leary.
"Sharon's brilliant. Having Sharon back, she has just been a revelation, she really has. I hope she stays."
Louis Walsh has said this will be his last series as a judge. He has been with the programme since it started a decade ago.
Follow @BBCNewsbeat on Twitter