Ciara: My last album should never have been released
21 August 2013

From the section

Music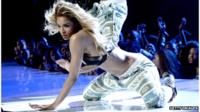 Ciara has said her last album Basic Instinct "should never have been released".
The singer says she wasn't happy with the production and marketing of the album, which failed to chart in the UK.
"It was like releasing an album that you knew wasn't set up to succeed," she said.
"Timing is everything, and I learned from that time period. You get to learn what not to do when you have experiences like that."
Basic Instinct, Ciara's fourth studio album, was released in December 2010. It was her only album not to reach the top five in the US Billboard chart.
The 27-year-old says she would have preferred to have more input in the way the album's promotional campaign was run.
"I would have waited to release it until all the things were in place for it to succeed," she said.
"Even with shipping, there were a lot of pre-orders that fans made and they never got their album, which is so disappointing.
"But that stuff I have no control over, I found that out later in time."
There were reports around the time of the album's release that Ciara's then record label, Jive, had refused to finance the filming of a music video for the lead single.
Confirming the rumours, Ciara said: "I had to fund the video for Gimme Dat myself. I spent a lot of money on that video."
New start
It's not the first time the R&B singer has had a dispute with a record label.
"I can't say what song it is, but there was a time in my career when I was kind of forced to do a song that I didn't want to do," she said.
"I remember moments like that, but all in all I've been very fortunate that in a lot of cases my voice is heard."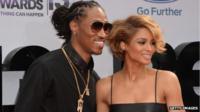 The singer is now signed to Epic Records, a label chaired by former X Factor USA judge L.A. Reid, who gave Ciara her first record deal at the age of 16.
"[Reid] has always believed in me since day one," she said. "Now we're back together and finally launching an album together."
Ciara's debut single Goodies reached number one in the UK in 2005.
Since then, she has scored chart hits with Like A Boy, 1,2 Step and Love Sex Magic - a duet with Justin Timberlake.
Follow @BBCNewsbeat on Twitter