X Factor: Charlotte Church says she turned down role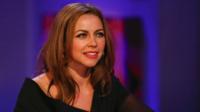 Charlotte Church said she turned down a role on The X Factor judging panel because of a lack of creative control.
She tweeted: "I had a meeting to ask about the level of involvement in the creative process I could have, and they basically said none... unless it was in line with what was required".
The 27-year-old met with producers earlier this year to discuss the show.
"I wanted to see just how hard line it was. I found my answer and politely declined," she added on Twitter.
Writing later, the singer said she'd rather "poke my eyes out with sticks" than be involved with the show.
A source from The X Factor told Newsbeat: "We did have an initial meeting with Charlotte but she wasn't offered a role on the panel as we didn't feel [it] was right for the show."
Sharon Osborne is the latest addition to the show's judging line-up; her last appearance on The X Factor panel was in 2007.
She will join Louis Walsh, as well as Gary Barlow and Nicole Scherzinger, although she has said she only intends to stay for one series.
Louis has also said this will be the last time he mentors on the show, after 10 years as a judge.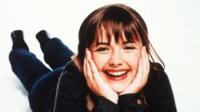 Charlotte rose to fame aged 11 after singing classical music down the telephone on ITV's This Morning.
Since then she has released a number of classical albums and has now moved into making pop music. Her next EP, THREE, is due out on 19 August.
Follow @BBCNewsbeat on Twitter