Your view: Peter Capaldi announced as Doctor Who star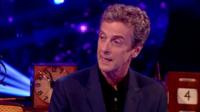 Peter Capaldi has been announced as the new star of BBC series Doctor Who.
The 55-year-old will be the 12th actor to play the Doctor, replacing Matt Smith in the role.
He is best known for playing swearing government advisor Malcolm Tucker in the political comedy The Thick of It.
"Being asked to play the Doctor is an amazing privilege. Like the Doctor himself I find myself in a state of utter terror and delight. I can't wait to get started," he said.
Capaldi was the bookmakers' favourite to become the next Doctor, with betting on him getting the role suspended on Friday.
Newsbeat listeners have been sharing their opinions on it.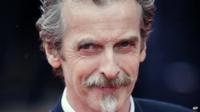 Adam Ditchett
"Not many people wanted Matt Smith but he was awesome and my favourite.
"Lots of 'old school' fans are happy because they think it will get rid of the fangirls who they do not consider true fans!"
Gail Smith
Gail does not think Peter Capaldi is the right choice.
"I wanted Becky from Corrie [Katherine Kelly]. She was 12/1 in the paper the other day to be chosen."
She was hoping for a woman to be picked this time and thinks Helen Mirren would also have been a good choice.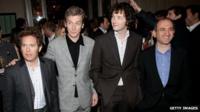 Martin Reid
"The past three have been younger to draw in a wider audience. [It] will be interesting to see if he brings the same youthful eccentricity!"
Alyas Mohammed
"Not a Dr Who fan, but was surprised nonetheless. I think he'll attract a new breed of fans."
Alyas says he may start watching the series, now that it will star Peter Capaldi.
"He is a great actor, can't deny that. He'll certainly attract new viewers north of the border!"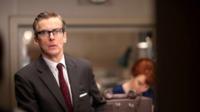 Leigh Spencer
"He's an interesting and potentially polarising choice.
"[It] will be interesting to see how Jenna Coleman's character will play off him, I see their relationship becoming a bit like Sarah Jane and Tom Baker. Sort of a cool dad role maybe?"
James Franklin
"I believe that Peter Capaldi will give Doctor Who a new direction which will be interesting to watch.
"I would have liked a female Doctor and I see it becoming darker and more mysterious. An older Doctor could make the series different."
Follow @BBCNewsbeat on Twitter