Lindsay Lohan leaves rehab after 90 day stay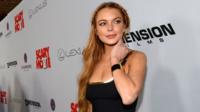 Lindsay Lohan has left rehab after completing a 90-day stay court order but a judge has ruled she must continue therapy until next year.
Los Angeles Superior Court Judge James R. Dabney told a court the star "must meet with a therapist at least three times a week until November 2014."
The 27-year-old actress was not present at the hearing on Wednesday.
The follow-up treatment was recommended to the court by the rehab centre where she was staying.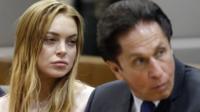 Richard Taite, CEO of Cliffside Malibu clinic, wrote a letter to the judge stating the need for the star to remain in therapy.
"If these sessions are not required by the court and attendance verified once a month to ensure accountability, it is a setup for almost certain failure."
The judge's ruling means the Hollywood star will receive another 18 months of therapy, but if she is travelling a video link with her therapist is permitted.
The actress remains on probation for cases involving the theft of a necklace and lying to police about driving when her sports car crashed into a truck on Pacific Coast Highway in June 2012.
Richard Taite praised his rehab patient's progress in recent months.
"Ms. Lohan has made a solid foundation from which to continue the excellent work she has begun here at Cliffside Malibu," he wrote.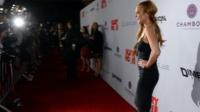 Lindsay Lohan started her treatment at the Betty Ford Center in Rancho Mirage on 3 May 2013 and was later transferred to Cliffside Malibu.
Her next court date is scheduled for November 2014.
The actress's latest film, The Canyons, will have a limited release in New York and Los Angeles in August.
She has also signed a deal to appear in an eight-part series based on her life and will be interviewed by Oprah Winfrey in August.
Follow @BBCNewsbeat on Twitter