Woman describes being abused in her teens by a teacher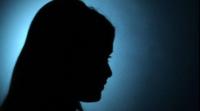 A woman has spoken out about being groomed and sexually assaulted by her teacher, while she was at school.
Ella, not her real name, gave her graphic and personal interview as part of a documentary on BBC Radio 1.
She recalled how as a teenager, her music teacher pursued her, leading to a relationship.
It comes after the high profile case of Jeremy Forrest, 30, who was found guilty in June 2013 of abduction and having sex with a 15-year-old pupil.
Ella says the case brought back painful memories and that she can relate to what Forrest's victim was feeling.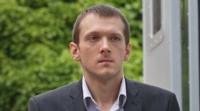 "She's defending him and she's saying she wanted it and it's not his fault and I would have said exactly the same thing at her age", she said.
At 14, Ella says her music teacher began to take an interest in her. When she opted to take the subject at GCSE, she says he would try and persuade her to stay late, "to make sure she got the best grades".
She said: "I was in the classroom with him and he just leant over and kissed me.
"I openly admit that I had a crush on him and that we were flirting."
Ella says the relationship developed quickly, but that she felt unsure about many things.
She was groomed, sexually assaulted and raped.
It's illegal for an adult in a position of trust, like a teacher, to have sex with an under 18-year-old they're responsible for even though the age of consent is 16.
It's reported between 1991 and 2008 there were 129 prosecutions for teacher student relationships.
The National Union of Teachers told Newsbeat that of the 200 requests it gets each for police investigations, only around five end in prosecution, and that not all of those are for sex offences, or abuse of trust.
How often do abusive teacher-pupil relationships occur?
Ella says her teacher would force her into sex by saying things like, "this is how adults show they love each other", and "I thought you were an adult so why aren't you showing me you love me".
She says she believes other pupils at the time probably thought she was "stupid" for getting herself into the situation. She says she can understand, but says "it's not about stupidity, it's about vulnerability".
It was only when she reached her 20s that Ella started to get therapy for what she went through. She later went to the police.
During a long investigation another victim came forward. Eventually Ella's teacher was found guilty and jailed for 12 years.
Tempted by Teacher is on BBC Radio 1 Monday 12 August at 9pm.
Follow @BBCNewsbeat on Twitter