Newsbeat's guide to... Hassan Rouhani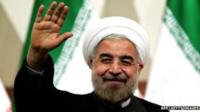 The new President of Iran Hassan Rouhani has officially taken office.
At his swearing-in ceremony the 64-year-old said he wants to open talks with the West following years of isolation under the leadership of Mahmoud Ahmadinejad.
The White House reacted by saying it's a "willing partner" if President Rouhani is prepared to engage seriously on its nuclear program.
Mr Rouhani, a former diplomat, won a surprise victory in June's election.
Who is Hassan Rouhani?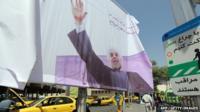 President Hassan Fereydoon Rouhani was an Islamic activist before the 1979 Iranian revolutions which established the country as an Islamic republic.
He is thought of as a pro-reform politician and nicknamed "the diplomat sheikh" by his supporters.
He studied at Glasgow Caledonian University in the 1970s and returned to do a law doctorate in the 1990s.
He then went by the name of Hassan Feridon. Former supervisors describe him as a quiet-spoken and a very gentle man.
Rouhani is said to be fluent in English, German, French, Russian and Arabic and has held several parliamentary posts including chief nuclear negotiator.
What are his main policies?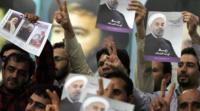 The failing economy and unemployment rate are the big challenges that face President Rouhani.
Iran's currency has dropped in value by a half and a quarter of young people are out of work. He has promised to tackle both problems.
At his inauguration speech he also promised a honest government that will show greater accountability and one that will provide justice and freedom to all Iranians.
He has vowed to give greater freedoms for students and the press. Foreign media have been banned from Iran since 2009 following anti-government protests.
Rouhani says he wants more opportunities for women and hinted at the release of political prisoners.
What is his viewpoint on Iran's nuclear ambitions?
Much of Iran's financial problems are down to sanctions imposed on Iran by the West over its disputed nuclear programme.
Countries like the US, UK and Israel do not believe Iran's claim that it's for peaceful purposes.
President Rouhani knows sanctions can only be lifted if talks about nuclear resume. He has vowed more transparency.
But he has already ruled out halting Iran's uranium enrichment - a key stumbling block in those talks.
Could he end the deadlock with the West?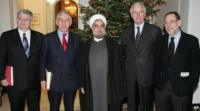 Speaking at his inauguration, President Rouhani stressed constructive interaction with West, based on mutual respect and not "threat".
He used his Twitter account to show that representatives from all around the world were present when he took the oath.
Former British Foreign Secretary Jack Straw, who worked with Rouhani during nuclear negotiations, said he was "a strong Iranian patriot, he was tough, but fair to deal with and always on top of his brief."
What changes could he make in Iran?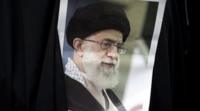 Iran's government is a very complicated network of of security, intelligence, military and clerical establishments.
The man ultimately in charge of everything in Iran is the Supreme Leader Ayatollah Khamenei, so critics say President Rouhani's powers are very limited.
However as a former key advisor to the Ayatollah, he is a firm insider, making him more influential unlike Ahmadinejad, who was a layperson.
Rouhani could change the image and direction of the country because his presidency now gives him a huge international platform.
Follow @BBCNewsbeat on Twitter