Q&A: What are credit unions and how can you use them?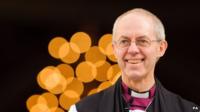 The Archbishop of Canterbury says he wants to destroy payday lenders, and his secret weapon is credit unions.
The Most Reverend Justin Welby told payday loans company Wonga that the Church of England would help unions to force the firm out of business.
The Church later said it had invested in funds that provided money for Wonga.
Archbishop Welby said he was "embarrassed" and "irritated" that the Church invested indirectly in the online lender.
What are credit unions and how can you borrow money from them?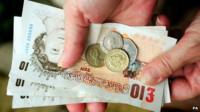 What is a credit union?
On the surface, they look like banks. Cashiers behind counters, with people coming in to take out money, put in savings and talk about loans.
But credit unions are very different. The big attraction is cheap loans. By law, credit unions have to keep interest rates on them low.
They might offer similar services to banks and building societies, but they are financial co-operatives, meaning members get a say in how they are run.
People tend to join their local credit union, but they can also be linked to your job or Church. About a million people are members of the 400 credit unions in England, Scotland and Wales.
Can I get a loan with a credit union?
The amount each credit union lends out will vary. Some cap it at £1,000 but others will even do mortgages.
The idea is to keep rates affordable, so they can only charge a maximum of 2% a month. So, if you borrowed £500 for six months, you would pay no more than £36 in interest.
The government does want to increase this rate slightly, to 3% a month.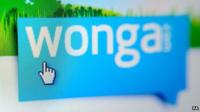 How does that compare with payday loans?
The interest is dramatically less than payday lenders. Some of these companies charge APRs of several thousand percent.
They do have some advantages for consumers, as they can get cash into your account in minutes. Credit unions could struggle to compete with that.
Can you save with a credit union?
Yes. Members are encouraged to save rather than borrow. They can pay in money in local branches, directly from wages, or through a standing order or direct debit.
Credit unions are as safe as banks and building societies, so the first £85,000 of a customer's savings is protected by the Financial Services Compensation Scheme.
But if you do have money to save, you might want to shop around for the best rates.
Follow @BBCNewsbeat on Twitter