Russell Simmons is launching a new YouTube based label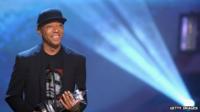 The co-founder of Def Jam Records, Russell Simmons, is launching a new label which will be centred around YouTube.
It will be called All Def Music and work in partnership with the video-sharing website and Universal Records.
The idea is to make use of rising talent who upload their music to YouTube and the popularity of the site to promote those artists.
"This is the most exciting new terrain for me," said Russell Simmons.
"I look forward to working with the extraordinary talent from the vastly creative YouTube ecosystem in the same way I've worked with musicians, poets, comedians and designers all my life."
Many new artists have been discovered on YouTube, including Justin Bieber.
His manager Scooter Braun was looking for a new singer when he came across a video of the singer covering Ne-Yo's So Sick in 2007.
While Psy was already having success in his native South Korea, his video for Gangnam Style went viral and has now had more than a billion hits.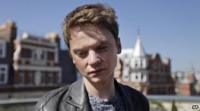 The track has also made him millions of pounds through advertising revenue which YouTube shares with artists for an undisclosed fee.
"The way in which you can get found has definitely switched and changed," said Conor Maynard, who was discovered by Ne-Yo on the internet.
"I think the talent still remains, people still see that and they decide if they like it or not, it's a different way of being discovered."
There are also artists who are ignoring record labels in favour of making their career though the video-sharing website.
Lindsey Stirling is a hip-hop violinist who has had more than 50 million views of her videos.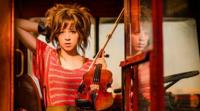 Lady Gaga's manager spotted Stirling's popularity and signed up to be her manager but she's turned down offers from major record labels.
"I'm going to continue using the model I've always used," the violinist explained.
"It's not, 'I used that to build my career and now I'm going to jump over to a major record label.'
"When you're a YouTuber you have a creative control because it's just you and your audience."
It is all these factors Russell Simmons' new label will incorporate, finding the talent and using YouTube to promote and develop their new artists on their own channels.
They are also planning to launch music shows and have already made their first signing.
Rapper, Asher Roth, who already has more than 20 million views on the video-sharing website, will write a TV programme called Lemonade.
All Def Music will launch later this year.
Follow @BBCNewsbeat on Twitter