Young business owners on the state of the UK economy
Newsbeat has been speaking to small business owners about whether they feel the economy is improving.
The latest figures from the Office for National Statistics, looking at how much the UK makes and sells, show the UK economy grew by 0.6% in the three months to June.
During the first three months of 2013 the economy grew by 0.3%
It is the first time there have been six consecutive months of growth since 2011.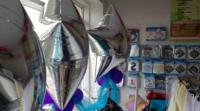 Lyndsey Mayne runs a balloon and wedding decoration business in Morecambe.
She took on the firm last year and says initially sales were slow but that in the last few months things have begun to improve.
"It's really picked up," she said. "We've got bookings into next year. Compared to last year, we didn't have anything booked in.
"It's a relief to see people are wanting to book their weddings and spend money."
The UK economy is still fragile after periods of recession in recent years and other young bosses say they're still finding things tough.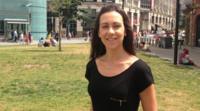 Helen Docherty runs an independent printing firm in Manchester.
She said: "Not only are our staff nervous about their staff prospects, we've also got customers who aren't willing to spend as freely as they were.
"I don't think we expect to make huge profits. What we're aiming to do is maintain business coming in and keeping our staff in employment."
The government insists its plans to try to get the British economy back on track are working.
Labour has accused the coalition of making too many cuts, too fast.
Follow @BBCNewsbeat on Twitter