Your view: Eating meat after the horsemeat scandal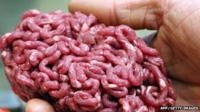 A government report from the Environment, Food and Rural Affairs Committee has said those responsible for the horsemeat scandal must be identified and prosecuted.
MPs said the role of the Food Standards Agency in responding to the contamination of beef was not clear.
They also said retailers must be more careful.
It did not say who was to blame but said public confidence in the UK's frozen meat sector must be restored.
The Committee has recommended a number of changes to the food regulation system.
Newsbeat listeners have shared their views on effects the horsemeat scandal has had on their eating habits.
Grace, 16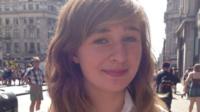 Sixteen-year-old Grace said she didn't change her eating habits after the horsemeat was found.
"We normally look at where our meat comes from anyway.
"My mum normally buys free range so it didn't affect me that much," she said.
Sarah, 16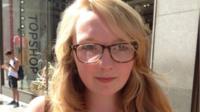 Sarah, 16, doesn't like the idea of eating animals
"I was always vegetarian so when I found out there was horsemeat in burgers, I thought that was pretty disgusting but I wasn't going to eat them anyway."
Lyle, 20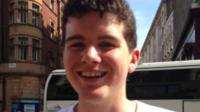 Lyle, 20, works in a supermarket.
"When the horsemeat scandal broke out, everything they thought might be affected, we saw it getting taken off the shelves.
"I knew if I was buying something from the shop, chances are I would be ok.
"I didn't really eat ready meals that much before but it hasn't really put me off eating them. I don't check packaging any more than I used to either."
Lucy, 19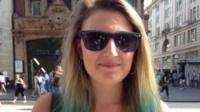 "I changed my eating habits because of the horsemeat scandal. I made sure I bought British meat instead of unreliably sourced meat.
"I considered becoming vegetarian but after a few months I thought meat must be better regulated as there was such a scandal about it.
I'm more careful about packaging now and always make sure my meat has the little Union Jack on it. "
Follow @BBCNewsbeat on Twitter