Vine video app launches 'biggest, most exciting' update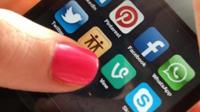 Twitter has released what it describes as its "biggest, most exciting update" to its six-second video app, Vine.
Changes include new camera tools, more channels and "revining" - the ability to share other people's videos in the same way as a retweet.
Last month Instagram, the photo-sharing app owned by Facebook, launched its own video-sharing function.
The app took on Vine and others by allowing its 130 million users to share 15-second video clips.
At its peak in June, Vine was getting four million tweets a day.
This figure has dropped down to about two million with tech bloggers saying it may be down to initial excitement over the new app tailing away.
Instagram is still regularly linked to on Twitter about six million times each day and the launch of the video continues that trend.
Although the statistics do not take links on other social media sites into account, they show Instagram maintaining its lead over Vine on Twitter.
Analysis released last week suggested the number of links to Vine videos on social networks fell by nearly half a million the day after video was added to Instagram's photo app on 20 June.
'Awesome technology'
At the same time as Instagram launched its video app, Vine posted a blog thanking its users and promising future updates.
"Since launching Vine less than five months ago, we've watched the most incredible community sprout up and we've been inspired every moment along the way.
"This is just the beginning. Over the next few weeks, we'll be introducing some exciting new parts of Vine."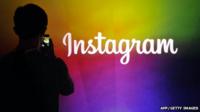 Co-founder and CEO of Instagram Kevin Systrom spoke to Newsbeat just after the launch of its video-sharing feature.
He said Instagram was able to offer something different to other video apps such as Vine and Keek.
"The reason why we left it so long is because we wanted to come in at the right time with the right technology and the right team.
"With the help of Facebook we've been able to build a really awesome technology called cinema that makes your videos look gorgeous.
"And we've been able to build 13 custom filters to make your videos look even better."
Other new features on the Vine update include a protected posts option. The features are already available on iOS and will follow on Android next week.
Follow @BBCNewsbeat on Twitter