Your view: Organ Donation changes in Wales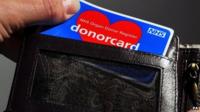 Wales has become the first part of the UK to change the way organ donation works.
A new system called presumed consent means individuals will allow their organs to be donated unless they opt out.
In Northern Ireland, England and Scotland you still need to join a register if you want to donate organs.
Ministers want to increase the number of donors for transplant.
Newsbeat has been talking to listeners about their views on the new scheme.
Laura Trowbridge, 26, from Bridgend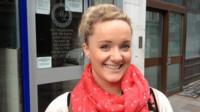 "In the case of it's going to be helping a lot of people I think it's a good idea. Also the fact that for a lot of families organs are now going to be more easily donated I think is a good idea. I'm 100% for it as I'm someone who's more than willing to give away my organs if I do pass away."
Morgan Ellis, 19, from Caerphilly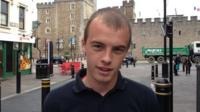 ''I reckon it's a bad idea. It's a very personal question to be honest. Some religions don't want their followers to have their organs donated. So it should go down to a personal question, a yes or a no, instead of them making the decision for you.''
Marie Lisseau, works in finance in Cardiff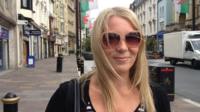 ''I know somebody who's waiting for a kidney transplant so I think it's a fabulous idea. She's been waiting a year or two so this would help get her off dialysis so it's a great idea. As long as you have the right to opt out I can't see anything wrong with it.''
On Twitter Hannah said: "I think it's fab! I chose to become an organ donor when I was eight, it should be opt out everywhere. So many lives need saving!"
Kirsty, also on Twitter, agreed: "Well overdue. Next; prevent family members refusing to donate the organs of a deceased family member who is on the register."
But on our Facebook page Mark said: "I don't disagree with the policy as yes it will save lives, but its slippery slope where our individual choices are slowly being taken away. Why do we all have to have this forced on us??"
Follow @BBCNewsbeat on Twitter