Elmo puppeteer Kevin Clash sex abuse charges thrown out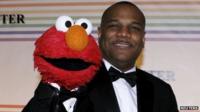 Lawsuits accusing former Elmo puppeteer Kevin Clash of sexually abusing underage boys have been thrown out by a New York judge.
Mr Clash resigned from Sesame Street in November 2012 after college student Cecil Singleton sued him for more than $5 million (£3.3m).
Cecil Singleton accused the 52-year-old puppeteer of having sex with him when the student was 15.
It was one of the three lawsuits thrown out by Judge John Koletl on Monday.
He said the sexual abuse claims came more than six years after the abuse is said to have occurred and more than three years after each accuser turned 18.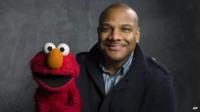 Kevin Clash's lawyer said the puppeteer was pleased that the judge had thrown out the three lawsuits.
He also said he was looking forward to being able to tell his side of the story.
Another lawsuit in Pennsylvania is still pending.
Popular puppet
Kevin Clash had worked with Elmo for 28 years, with the character becoming one of the most recognisable and popular puppets on the children's programme.
He had also been the subject of a documentary, Being Elmo: A Puppeteer's Journey, which was about his life and work.
He has also won several daytime Emmys for his work on Sesame Street.
At the time of his resignation, a Sesame Street statement said: "Kevin Clash has helped us achieve a mission for 28 years and none of us, especially Kevin, want anything to divert our attention from our focus on serving as a leading educational organisation.
"The controversy surrounding Kevin's personal life has become a distraction that no-one wants, and he has concluded that he can no longer be effective in his job and has resigned from Sesame Street.
"This is a sad day for Sesame Street."
Follow @BBCNewsbeat on Twitter