Samuel L. Jackson says men need to check for cancer
24 June 2013

From the section

Health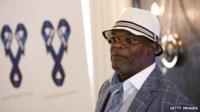 Hollywood actor Samuel L. Jackson says that men need to take better care of their health.
He says more needs to be done, especially when it comes to checking for signs of testicular and prostate cancer.
The star, 64, is backing a new charity which aims to raise awareness of cancers in men.
"I've friends who've passed away. I've had friends who've had scares," he said.
"I've had friends who've got early detection and got treated and now they're clear."
Although it is relatively rare, testicular cancer is the most common type of cancer to affect younger men, according to the NHS.
The charity Cancer Research UK says around 2,000 men in the UK are diagnosed with the disease every year.
Other stars have spoken out about cancer in recent weeks including Michael Douglas who talked about contracting throat cancer.
One For The Boys is the new charity Samuel L. Jackson is supporting. It hopes to get men talking more openly about the issue.
"Understand that cancer does not pick a race or sex or anything else, it's just a disease", he said.
"A lot of people die every year for reasons they shouldn't die because they could have got early detection."
The most common symptom for testicular cancer is a painless lump or swelling in the testicles but these can also be signs of something less serious.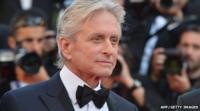 Cancer Research UK says of all the men in the UK diagnosed with testicular cancer, more than 97 out of 100 survive for at least five years.
The charity says those who do live this long, are also unlikely to see their cancer come back.
There are other charities which focus on cancers in men including the Male Cancer Awareness Campaign (MCAC) which also uses controversial video messages to try to encourage more men to check themselves.
There's more advice and information on the BBC Radio 1 website.
Follow @BBCNewsbeat on Twitter