Steven Spielberg predicts 'meltdown' of film industry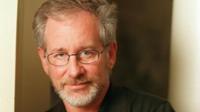 Directors Steven Spielberg and George Lucas are warning that the film industry is in danger of "meltdown".
They say it will become increasingly difficult for them to get smaller films into theatres because Hollywood is relying on big budget releases.
In a speech reported by the Hollywood Reporter, Spielberg said Lincoln was nearly made for TV network HBO because of struggles getting it in cinemas.
"The pathway to get into theatres is getting smaller and smaller," he said.
"You're gonna have to pay $25 (£16) for the next Iron Man, you're probably only going to have to pay $7 (£4.50) to see Lincoln."
George Lucas added that he could see a model similar to theatre pricing, where fewer films were released, they stayed longer in the cinema (up to a year) and ticket prices increased depending on the film.
In an interview with Newsbeat, the president of the Film Distributors' Association, which represents the UK distribution arms of Hollywood studios, Lord David Puttnam, agreed that change was needed.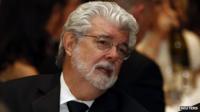 He said: "Every film has its own marketing challenge and to try to pretend that one size fits all, in any aspect of marketing, be it the poster, be it the media buy and be it the window, is flying in the face of reality."
Lord Puttnam says the film industry should "not place artificial barriers between a film and its audience" and said some of the current methods were "not sustainable".
He added: "The film industry shouldn't have rules which by their very nature disadvantage individual product in individual movies.
"I just want every film to be judged on its merits.
"The whole point is to optimize the revenue of that particular movie and to somehow allow film X to suffer because films Y and Z have got a particular window just doesn't make a lot of sense.
"Our job is to satisfy the customers. I think a perfectly legitimate requirement is that they can see the film that they want to see and where they want to see it."
Follow @BBCNewsbeat on Twitter