BBC reveals the hunt is still on for the next Doctor Who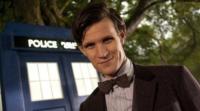 The BBC has denied that it has offered the role of the doctor in Doctor Who to Rory Kinnear.
"Speculation around the identity of who will be next to step in to the TARDIS is rife," a statement read.
"The search has only just begun and all will be revealed over the coming months."
A list of other high profile names have been linked to the role after current doctor, Matt Smith, announced he was leaving the show.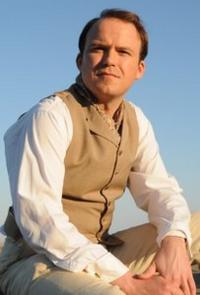 One bookmaker suspended betting after it claimed Rory Kinnear had "been offered" the job.
Rory Kinnear, 35, is probably best known for playing spy Bill Tanner in the last two James Bond movies.
Other names linked to the role include Ben Daniels who has appeared in Merlin, Him and Her actor Russell Tovey and Ben Whishaw who also starred in Skyfall.
Black doctor
The first episode of Doctor Who was aired in 1963.
In what would be a first in the show's history, there are rumours the next doctor could be played by a black actor.
Homeland star David Harewood, as well as Paterson Joseph, who is best known for his role as Johnson in Peep Show, are two of the black actors given good odds.
Luther star Idris Elba is another name apparently being considered.
"No I didn't think I'd be very good at Doctor Who man. I don't look good in a bow tie," he joked.
Speaking to BBC Newsbeat last week he laughed off his chances.
"And the clothes, ah man, I don't know."
Follow @BBCNewsbeat on Twitter