Claim that youth self-harm is at an 'epidemic' level
6 June 2013

From the section

Health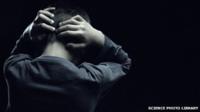 Self-harm in young people is at an "epidemic level" in the UK, according to a leading charity.
Chief executive of charity SANE, Marjory Wallace, said: "The ways of self-harm have become more aggressive."
The comments follow a family publicist confirming Paris Jackson, daughter of Michael Jackson, is in hospital after trying to kill herself.
Marjory Wallace said what happened shows "feeling absolutely desperate to the point of wanting to take your own life is no respecter of celebrity, of fame, of position".
She added: "Though [Paris] comes from a very different background, we hear people every day - some of them who are quite young - they have a lot going on. They're growing up sometimes facing incredible difficulties and they resort to self-harm."
Wallace continued: "We get a lot of people who have lost someone very close to them. Maybe it's a boyfriend problem. That sort of loss can have an impact on someone who is already fragile.
"Most people who attempt suicide are on a see-saw, very few are intent on taking their own lives. When someone is 50/50 is it very important how people try to intervene.
"The advice is to not to put any kind of blame or judgement on that person. Take away the blame, the guilt, the shame. That's what makes people keep it secret."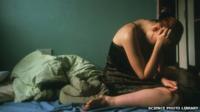 Marjory, who has been working with SANE for 20 years, says there are ways to help people who are considering self-harm.
She also said that talking to friends and family can help: "Accept it and tell them, 'You're not going to feel like this forever'. Say, 'There is help out there, someone understands'.
"This way people can grow out of this stage and realise that they're not so different and not so alone."
Follow @BBCNewsbeat on Twitter.