Bridget Jones book title number three is revealed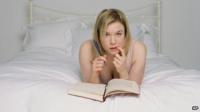 The new title for the third instalment in the Bridget Jones Diary book series has been revealed.
The book, which will be called Bridget Jones: Mad About the Boy, is due for release on 10 October 2013.
Publishers Random House say the novel will also be made available as an audio book and as an ebook title with an extract released online.
A film version of the book is still in development, Working Title Films confirmed.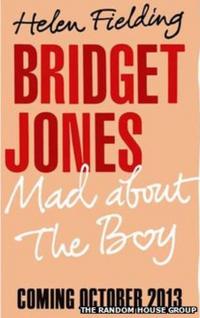 It's been nine years since Renee Zellweger was last seen as Bridget Jones in 2004's The Edge of Reason.
In the extract from the book, Bridget discusses texting late at night while drunk.
A West End production of Bridget Jones: The Musical had been reported, with the makers behind the Billy Elliot production, Stephen Daldry and Julian Webber thought to to be involved.
Author Helen Fielding was also said to be acting as a producer on the musical.
Actress Sheridan Smith was due to play Bridget Jones, but reports surfaced that she has pulled out of the show, which was billed to be showing at the Savoy Theatre in central London.
A spokesperson has said that there are no confirmed plans for the musical to take place.