Facebook says it won't rush a review of violent content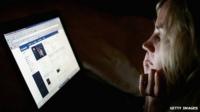 Facebook has admitted it does not always make the right decision on whether to ban violent content.
The social network is reviewing its policy "at all levels" after criticism of videos showing people being beheaded.
This month Facebook removed the videos after one of its safety advisors spoke out.
Facebook said: "Making those decisions can be a close call and we don't always get it right."
Director of policy in Europe, Middle East and Africa, Richard Allan, said the site was keen to give users better guidance.
"We want to be really clear with people... so they know what they can and can't post," he said.
'Quite shocking'
The videos, which were spread among users on Facebook in April, showed a woman and two men having their heads cut off.
Sixteen-year-old Donald Turvill said that he viewed one of the clips.
"I did see a couple of seconds and as you can imagine what I did see was quite shocking and it sort of stuck with me."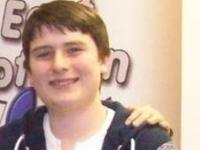 He said he was concerned younger users of the site could stumble across the videos.
"This definitely crossed the line, a video as extreme as this, there should be exceptions made to be honest," he added.
Facebook now has the task of defining what is acceptable for users to post.
"Describing that line is tough," Richard Allan said.
"A lot of people in the company now are focused on trying to really clarify that.
"It is a complex debate, it is happening at all levels within the company, we have a very experienced team trying to get these nuances right."
'More scrutiny'
The advisor who criticised Facebook's initial stance said the organisation is taking the right approach.
"I obviously thought they had crossed the line," said Stephen Balkham, head of the Family Online Safety Institute (Fosi), in the US.
He added that Facebook had "a genuine public interest issue".
He thinks other social networks will face similar challenges relating to violent content.
"I'm sure that Twitter and Tumblr and Snapchat and a number of the other sites and apps are going to be looked at with more and more scrutiny."
Facebook has not said when it will publish its new rules on violent content.
"We don't want to rush it," said Richard Allan.
Follow @BBCNewsbeat on Twitter