Eighth series of US drama Dexter will be the last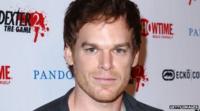 It's been confirmed the eighth series of US drama Dexter will be its last.
In a post on the show's Facebook page, producers said they wanted fans to be the "first to know" that the upcoming series will be the finale.
The drama, about a forensics expert who moonlights as a serial killer, began in 2006.
In 2010, the show's star, Michael C Hall, won the Golden Globe for best actor in a Drama.
The show, which airs on US cable network Showtime, has been one of its most successful programmes, with steady ratings throughout its run.
The eighth series will debut in the US on 30 June.
It will feature English actress Charlotte Rampling as a neuropsychiatrist specialising in serial killers.
Speaking before the announcement, Michael C Hall told Entertainment Weekly: "I don't imagine I'll jump right back into something, but such amazing things are happening on television, to rule it out entirely would be silly.
"I look forward to finding out what life feels like without Dexter."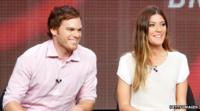 Follow @BBCNewsbeat on Twitter