Facebook trials charges for messages outside friends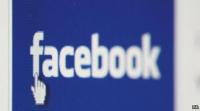 Facebook has been piloting a new pricing system to message people outside friendship circles.
The system has been launched in the US but is being trailed in 36 countries around the world.
The original idea was to establish a way to contact people who weren't in people's friendship group if they had certain features switched off.
A Facebook spokesman said the new charging system was for private pages and not fan pages.
How will it work?
The trail in the UK started on March 28 2013, after a successful run in the US. 10% of UK users are being trialled using various prices. The new charging structures are based on how many times a person is messaged. So, the more times you are messaged the more likely the people messaging you will have to pay to do so. Paid messages can only be sent once every seven days by any one user to control the flow of messages and cut down on the likelihood of spam. As the person receives more messages, the price will also increase. Facebook says there will be a price ceiling.
How much will people be charged?
Specific pricing scales were not released to Newsbeat. Facebook says the prices paid are dependent on a variety of issues. It also confirmed that the starting price for celebrities had been charged at a higher rate. The social networking site says part of the process of setting the initial rate for famous people is based on the number of followers they have. Other factors then determine how much is actually charged per message.
What if I don't want to receive a paid message?
Facebook says people can move unwanted to messages from strangers to the "other" folder which will block the sender from sending out any more paid messages.
Is this just a way for commercial brands to target people?
Facebook is adamant that big brand names will not be able to use this service to spam strangers. It also says under-18s can't use it and under-18s can't be messaged by unknown paying users. Messaging between friends will remain free.
Does that mean Facebook is no longer free?
Facebook maintains that it will always be a free service. Its spokesman says that people now do pay for apps and games and this service is a similar thing. However, the fundamental Facebook service is and will continue to be free.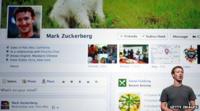 In a statement Facebook said: "The system of paying to message non-friends in their Facebook inbox is designed to prevent spam, while acknowledging that sometimes you might want to hear from people outside your immediate social circle.
"We are testing a number of price points in the UK and other countries to establish the optimal fee that signals importance.
"Part of that test involves charging higher amounts for public figures, based on the number of followers they have.
"This is still a test and these prices are not set in stone."
Follow @BBCNewsbeat on Twitter