Young mums offered nurse support for their first child
4 April 2013

From the section

Health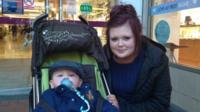 More first time young mums are going to be offered one to one support from a trained nurse to help them look after their baby.
It is a government scheme called the Family Nurse Partnership.
Eleven thousand families are already offered the help but now it has been given funding for another 5,000.
The scheme is for mums who are under-20, having their first child and lasts until that child turns two.
The aim is to give children the best start in life by helping their parents with basic skills as well as giving them more confidence and getting them back into work or education.
Nineteen-year-old Chelsea is mum to 18-month-old Bentley.
She admits she didn't know what she was doing when he was born.
"My mum helped a lot, I never bathed him until he was six months old, I was too scared, my mum did it for me," she said.
"I had no support through my pregnancy but from six months I had a support worker who got me into a play group."
Nurse partnership wants to help
She says she lives in an overcrowded house, sharing a room with Bentley and her younger sister. She relies on benefits to get by.
"It's not easy but you just go without so he can have, I don't really buy myself clothes, I just wear something until it rips, I don't really go out."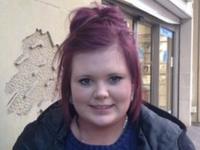 It's mums like Chelsea the Family Nurse Partnership wants to help.
Early research into the scheme suggests it is helping young mothers from poorer backgrounds rebuild their confidence and get them back in education and employment.
Chelsea thinks it could have helped her when Bentley was born.
Disadvantaged backgrounds
"It would have meant a lot because you know you've got people there if you need to fall back on someone" she explains.
"Like bathing him, it would have been easier if someone could have shown me how to do it properly."
Critics of this scheme say it is not fair as it is aimed at young mums from disadvantaged backgrounds.
"I think everyone needs support but I think young mums need it more because they get slated a lot for being young mums.
"Maybe they need that support to help their confidence to get back into education or work and then the child can go into childcare, give them a better start in life."
Follow @BBCNewsbeat on Twitter