London 2012 Olympic Games hits live music income
4 April 2013

From the section

Music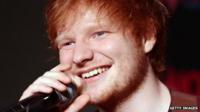 The body which collects and distributes song royalties for artists, PRS for Music, has found live music revenue were down by 15% from 2011 to 2012.
Its annual report said that was down to the London 2012 Olympics, a cut back in touring because of the games and there being no Glastonbury Festival.
Figures show that in 2011 £22.5m was collected from live music events, but in 2012 the number dropped to £19.3m.
It maintains that the live music market "remains buoyant".
Its report also highlights that 2012 was a strong year for UK songwriting, especially for Calvin Harris, Ed Sheeran, Adele and Mumford and Sons.
The chart positions in international markets, including Australia, Europe and the US, are thought to have helped.
'Internet economy'
PRS collects royalties for more than 95,000 members and licenses in excess of 350,000 UK businesses including 300 radio stations and 450 television channels.
£641.8m was collected for songwriters, composers and music publishers in 2012, which was a 1.7% increase on the year before.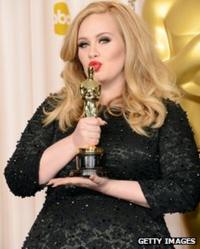 The revenue collected from broadcasters represented almost 24% of overall income for artists and that rose by 3.1% in 2012 to £153m.
The organisation also says international revenue suffered because of global economic problems, especially the one surrounding the euro.
PRS for Music's chief executive Richard Ashcroft said: "Copyright remains fundamental to the continued success of our members both at home and abroad, while the ever increasing importance of licensed online services such as iTunes and Spotify underline the value of music to the internet economy."
Online revenue has also increased, with licensing deals with new platforms including Google Play, Vevo and Microsoft Xbox.
Alongside these deals and the existing ones with other online platforms, 8% of royalty payments are from online music services.
PRS also says future revenue opportunities will come from general entertainment platforms like Netflix and LoveFilm.
Follow @BBCNewsbeat on Twitter