Radio 1 and 1Xtra presenters take BBC class test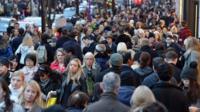 People in the UK now fit into seven social classes, according to a major study for the BBC.
It says the traditional categories of working, middle and upper class are out of date and apply to less than half of people.
It found a new model of seven classes ranging from the elite at the top to a "precariat" at the bottom.
The study measures how much 'capital' people have in economic, cultural and social terms.
You can take the test here - Newsbeat asked some Radio 1 and 1Xtra presenters to have a go.
Greg James - established middle class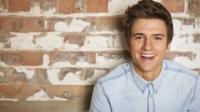 Members of this class have high levels of all three capitals although not as high as the elite.
They are a gregarious and culturally engaged class.
Greg says he knows a cleaner (his own) and that he's been to a stately home "once, for a laugh."
He comes out in the second highest class: "I would agree with that. I could have told you that anyway.
"It's one step away from elite. Does that mean I can join the royal family?"
Trevor Nelson - elite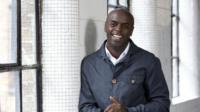 This is the most privileged class in Great Britain. Their high amount of economic capital sets them apart from everyone else.
Trevor says it's not as simple as that: "I think that's a load of rubbish.
"I go out of my way not to hang out with the elite.
"Once you're working class you're always working class.
"I think we are class-obsessive and I don't think class matters at all.
"You can do well in life but hold onto certain values."
Twin B - also elite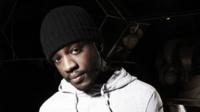 Twin isn't sure what class he should be in, but doesn't agree with the results.
"I'm not quite sure if that's me, I think it's a bit cringe to be honest.
"I've got friends in music who have turned from not earning much to millionaires in the space of a year.
"Does that change their class? No not really.
"Does it change their bank account? Hell yeah!"