Victim shares experience of using rape crisis centre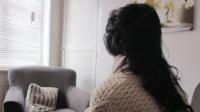 Newsbeat has had rare access to a rape support centre, offering help and counselling to victims of sexual abuse.
SOS Rape Crisis in Westcliff, Essex, is one of 78 centres in England and Wales partly funded by the Ministry of Justice.
Government figures show 85,000 women are raped in England and Wales each year.
Twenty-five-year-old "Stacey", who asked Newsbeat not to use her real name, explained how the centre helped her deal with the sexual abuse she suffered as a child.
"I was in a very bad place. I was suicidal. I was crying every day and I was trying to get help through the doctor and the services they were giving me weren't helping, people weren't listening.
"I felt terrified talking about it and every time I tried to talk it got worse. Then I got advised by the police to come here, I was still terrified but they actually had a safe environment to talk.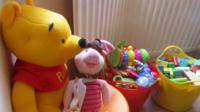 "You're holding on to your biggest secret, your most shameful secret, the thing that you've been petrified about for years.
"In comparison to having to wait three months for an appointment with the NHS, I was given the option of every two weeks and I could phone if things got really bad.
"For the first time, it felt like someone realised how important this thing was to me. They really had an individual touch and it helped so much.
"It took a lot of people to get me to talk before and it happened so quickly here, because I felt safe.
"I used to have terrible nightmares and for the first time I fought back in my nightmare once. That, I'm pretty certain, was through getting some strength and confidence here.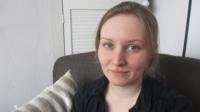 "I now have my own place which I didn't have, I was living with family, friends, anyone I could stay with for a while because I couldn't get myself on my feet. I couldn't face what was in my head let alone the real world.
"Things can be better, you don't deserve to be punched, you didn't deserve to get raped, you deserved a childhood, you didn't deserve to be someone's play thing, you don't deserve to be a doormat.
"You deserve to walk out and find someone that says you can be better, you can get through this. And you don't have to live as a victim the rest of your life."
Follow @BBCNewsbeat on Twitter