X Factor deny poor audition turnouts in Essex and Wales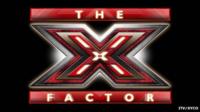 X Factor bosses have denied stories that there was a poor uptake with mobile auditions.
It's after reports that only 22 people turned up to a local audition for the show in Colchester, Essex, while 30 turned up for an audition in Bangor, north Wales.
In total, the X Factor mobile auditions visited 22 locations.
Shows producers say that low numbers for the mobile auditions are expected ahead of open auditions.
They say they are the preliminary auditions to the bigger rounds which take place later this month.
Producers say they've had "thousands of applications" for this year's series.
A statement from the show's team said: "The X Factor mobile auditions which have recently taken place are on a much smaller scale than the open auditions which start this month.
"The numbers attending the mobile auditions have varied from location to location and are on a par with last year when we first found our winner James Arthur."
Producers say they have had to turn away contestants from auditions in both Dublin and Cork. They say they had to turn away 100 people from Cork and have rescheduled another date for them this week.
They also confirmed that numbers at other locations have included over 150 in Hull and in Great Yarmouth.