Kirk Norcross quits Towie and will 'not be returning'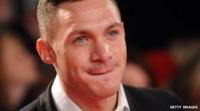 Reality TV star Kirk Norcross has announced he has quit The Only Way is Essex because it "has changed too much".
This is the second time he has left the show, having originally departed after its third series in 2011.
However, he eventually rejoined the programme in September 2012 but has now said on Twitter that he will "not be returning" to the ITV2 show.
The 24-year-old's departure follows that of several other cast members.
Earlier this month his father Mick Norcross announced he would be leaving and has banned cameras from filming inside his nightclub, which was a regular venue for the cast.
Cara Kilbey quit Towie ahead of its latest series last month.
Meanwhile, earlier this month Mario Falcone and Lucy Mecklenburgh accused the show of being "fake" on Twitter.