New plans to give teens the Scottish vote unveiled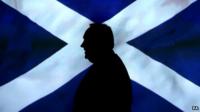 Plans to give 16 and 17-year-olds the vote in next year's referendum on Scottish independence are being unveiled.
The deal was agreed by leaders in Edinburgh and London last autumn but details are only now being presented to the Scottish parliament.
Lowering the voting age was a key issue for Scotland's first minister, Alex Salmond.
He is counting on teenagers to support his party's push for independence.
The referendum question - should Scotland be an independent country - has already been agreed.
Critics say there's too much uncertainty about what independence would bring but supporters say Scotland is ready to go it alone.
Calym Tapsall, 16, from Aberdeen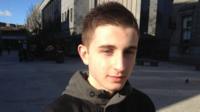 "I think they should definitely be allowed because you're getting to the age when you can understand politics. I suppose you've just got to know who you're voting for.
"I think 16 is the age, no younger than that, but at 16 they definitely are old enough to know what's going on."
Hannah Gibbs, 18, from Lockerbie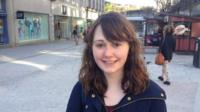 "The vast majority wouldn't know what they're doing. I'm interested in politics but I didn't think even I should have voted at that age.
"It just doesn't seem to fit right, I don't know why."
Michael Martin, 18 from Aberdeen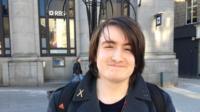 "I can see it being a good idea because it would help 16 and 17-year-olds becoming more involved in politics, in current affairs and things like that.
"But I can see it being bad because they may make irrational decisions, they may not make the full decision, they may not know the full story, the may go on to make a decision they regret.
"It depends how mature the person is because there are some 16-year-olds I know who are more mature than me.
"And then there are some 16 year olds I know that have the maturity of a 3-year-old."
Layla , 15, Aberdeen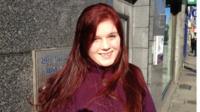 "I think its good to be able to have the chance to vote, although I'm not sure everyone will feel the same.
"I might vote if I can make up my mind but I don't know if I feel I can strongly say one thing about the independence of Scotland yet.
"Probably because I don't know enough about it yet because I'm not old enough yet.
"A lot of teenagers probably wont be able to make their mind up properly, they'll probably say one thing and mean another. We're really indecisive, we're just not mature enough yet."
Omar Khan, 17, from Aberdeen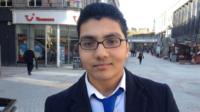 "I think people should get the vote if they are 16 or 17. But there's a lot of people out there who I wouldn't trust with the vote so I'm sceptical on the issue, I'm undecided.
"A lot of young people are not capable of giving a good vote.
"We should be educated more about politics. I think that's why 16 and 17-year-olds wont be able to make a good decision because they wont know enough about it."