Ne-Yo: Justin Bieber's life in public eye 'difficult'
8 March 2013

From the section

Music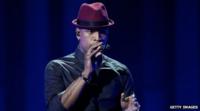 Ne-Yo says he understands how Justin Bieber is feeling after the teenager was taken ill on stage during a performance in London on Thursday.
Fans at the 02 Arena concert saw Justin Bieber forced to stop performing because of breathing difficulties.
Earlier in the week, the singer was also criticised for starting a show late.
The R&B singer says the teenage pop star's schedule is "trying" and that he empathises with Justin Bieber.
He says people should understand how emotionally, mentally and physically trying the whole process is.
He said: "Not even to do a tour but just to be in the public eye the way Justin is, everything you do as an artist is put under the magnifying glass.
"All eyes are on you and the smallest mistake becomes your world.
"It's a little difficult and people need to take that into consideration.
"I don't think anybody deserves any pity or anything like that.
"This is the life you ask for, but people need to take into consideration it's so trying."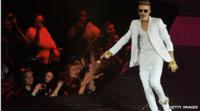 On Friday a representative for the singer said he was feeling "under the weather" after his health scare on-stage, but was still planning to perform.
He had posted a picture of himself online lying in a hospital bed shortly after the show, during which he had to take a break as he struggled to breathe.
In a message to fans, he said he was "getting better" and trying to figure out what had happened.
As he was leaving hospital the singer hit out at a paparazzi photographer after losing his temper.
The 19-year-old Canadian singer forced his way back out of a people carrier and lunged at the man but was restrained by minders before driving away.