Woodkid: It's important to keep myself mysterious
7 March 2013

From the section

Music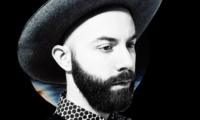 Chances are you've probably seen some of Yoann Lemoine's work - but may not even know it.
As a director, the Frenchman worked on music videos including Katy Perry's Teenage Dream and Rihanna and Drake's Take Care.
He says he's "proud" to have been part of these projects, but for the last four years once the camera stops rolling he's been working on his own musical project, Woodkid.
The video for his track, Run Boy Run, recently used in a high-profile UK advertising campaign, was nominated for a Grammy.
'Strong personality'
Like his music, his videos are ambitious, lush and colourful. Like Lana Del Rey's 2011 track Born To Die - the internet hit which brought the singer to the attention of so many people.
"She had such a strong personality and concept with her project, I felt it would be easy for me to expand it and make it come to life," he says, looking back.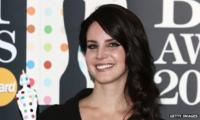 "It generates so much passion in the fan community and so much hate. I'm proud because that project questions the whole music industry to me.
"It questions the mainstream, popularity, buzz, the question of quality in general - visually and of sound."
'Big money'
He's honest in admitting that his work with big name artists has helped fuel his other passion - his own music.
"Instead of spending it on luxury cars we put the money put it back into the album," he says, speaking from New York.
For example, he hired the Paris national orchestra to help on his debut album, The Golden Age, out this month.
"These people are very talented," he admits. "It helps me work with big money which I don't have on the Woodkid project.
"I do it because I can have a good influence on the music industry. I'm not necessarily going in for the very cheesy, easy videos. I'm always trying to give a little of bit of meaning to what I do.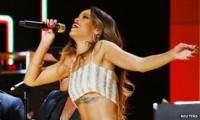 "I love pop music. I have too much respect for it to try not to make it a bit better."
Future vision
But Woodkid won't be appearing in his own videos any time soon.
"I like that mystery in my project. I'm a very shy person.
"Being anonymous is important when you're a director in a way. You have to be able to avoid celebrity so the world around you doesn't transform.
"I already put so much of myself into this I don't need to put my face on it."
Having relocated to New York the 29-year-old is studying film at university - crafting his art and working on his debut feature film. "I will take the years that it requires," he says.
As he does it, he's also touring the album live around the world.
"I'm starting to work on the amazing visual processes I can set up on stage," he confirms.
"Maybe having 40 drummers, having horses or cars on stage. I love to entertain people."
The Golden Age is out on 18 March.