Could your mobile ever really replace your wallet?
It's called NFC or Near Field Communication, and you might have never heard of it.
But several of the world's biggest mobile companies have told Newsbeat they're still committed to the technology, which lets you use your phone to buy things.
NFC could one day see your mobile replace your wallet and even your keys.
Although it's been around for several years, the technology hasn't caught on in the UK yet.
Newsbeat went to the world's biggest mobile phone trade show, Mobile World Congress (MWC) in Barcelona, to find out if that's likely to change.
Charlotte Foot, 20, from Bournemouth came too - she's a Newsbeat listener and self-confessed phone geek.
Concert tickets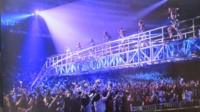 A Japanese firm has been using NFC to sell concert tickets for several years, but says it became much more popular in 2012 when 1.4 million people used it.
You can buy a ticket using your phone, then tap the same phone to get into the venue and buy merchandise.
In future, the same technology could be used to download a set list or even a copy of the gig when it's finished.
Because tickets are linked to the buyer, they are almost impossible for touts to sell on.
But although other forms of paperless ticketing have been trialled in the UK, some promoters aren't convinced it's the way forward.
Shopping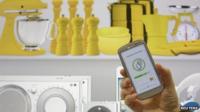 This could mean tapping your phone against a contactless card reader to buy your lunch, as has already been trialled in the UK at places like McDonalds.
In South Korea there are stores with nothing in them but pictures of things you might want to buy.
Shoppers tap their NFC phones against the photos, and the items are instantly ordered and sent to their homes.
Keys and access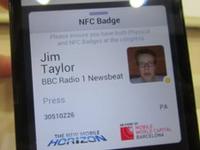 In Spain a scheme is being trialled where you use a phone to find, hire and ride a motorbike, with no need for a physical key.
NFC phones could also replace ID badges, hotel room keys, or boarding cards on aeroplanes.
Firms say the system is as secure as carrying cards and tickets, even though there's no PIN.
Not catching on?
Dan, who works for MWC organisers GSMA, already uses his phone to buy his lunch in London: "Sometimes the staff aren't even aware that you can.
"People can sometimes look quite quizzical when they realise you've paid with your phone."
Firms like LG, Sony, HTC, Samsung, Nokia and Blackberry say they're committed to NFC and are building the technology into their phones.
But Apple chose not to include it as a feature on the iPhone 5.
Charlotte's view
After seeing demos in Barcelona - Charlotte thinks NFC could still have a future.
"It feels like its becoming the norm in other countries but we're lagging behind.
"They talk about people paying by NFC in shops, but I've never seen that happen.
"I think my friend and I would use it, but it just seems a bit far fetched right now."