People in Eastleigh describe 'crazy' election campaigning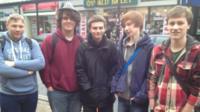 People in Eastleigh in Hampshire have described weeks of campaigning by politicians there as "crazy".
16-year-old college student Harry White told Newsbeat: "You just got leaflets thrown at you."
His friend Matt Padwick, also 16, added: "We had people just shouting at us, trying to get votes."
By-elections like the one in Eastleigh rarely provide a true reflection of the national politics picture.
All the big parties though felt this one had important things to say about how people perceive them, with a national General Election set for 2015.
Relief for Liberal Democrats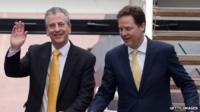 Liberal Democrat leader Nick Clegg celebrated his party keeping hold of the Eastleigh seat, saying: "We held our nerve, we stood our ground."
Their previous MP in the area is facing time in jail and there are also stories in the national press of sexual harassment at their party's headquarters, so they'll be relieved to win.
Joy for UKIP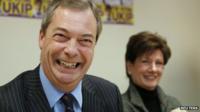 Nigel Farage's UK Independence Party came a close second.
It was their best ever Westminster election performance.
They believe this result proves they are growing in strength as a protest party for people disillusioned with mainstream politics.
Concern for Conservatives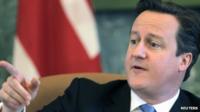 Prime Minister David Cameron admitted his party's third place in Eastleigh was "disappointing".
He added: "We must remain true to our principles, true to our course. That way we can win people back."
The Conservatives need to win in places like Eastleigh at the 2015 General Election if they want to run the country without Lib Dem support.
Alarm bells will be ringing.
It's also ammunition for those in the party who say David Cameron is weak and doesn't represent them.
Tough talk on Europe and immigration apparently did little to stop UKIP eating into their vote.
Labour as expected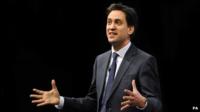 Jack, another sixth form student in Eastleigh said: "Times are hard and people aren't satisfied with the way the government is going.
"But they're not willing to vote for Labour either."
Labour, in fourth place, did about as well in Eastleigh as most people expected.
Officials from all the big parties will now crunch numbers, search for new ways to win voters over.
We asked Matt, Harry and Jack if they'll miss the attention now politicians' interest in Eastleigh has died down.
Their response: "Not really no."
Follow @BBCNewsbeat on Twitter