Simon Cowell launches new YouTube online talent contest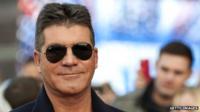 Simon Cowell has announced he is launching a new online talent contest on YouTube.
The man behind The X Factor and Britain's Got Talent says he wants people with "unconventional and original talents" to audition for You Generation from musicians to make-up artists to photographers.
Auditioning would involve people uploading videos to the contest's YouTube channel which the public could view.
They would be judged by people associated with his company Syco.
Every two weeks, there will be auditions held in a different category and prizes at the end of each fortnight for a year.
You Generation will be broadcast in 15 languages and 26 countries around the world.
YouTube has launched the careers of millions of people including Justin Bieber.