Your view: Welfare-to-work scheme branded 'failure'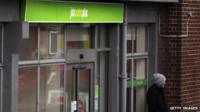 A government scheme to help long-term unemployed people into work has been called "a dismal failure" by MPs.
A report showed the multi-billion pound Work Programme only managed to get 3.6% of the people on the scheme off benefits and into secure employment in its first 14 months.
The government said it was "early days" for the scheme and that the report had painted a "skewed picture".
You've been having your say on Facebook
Craig Cameron: "It's awful they will try to get you to take any job and get you to stay there for as long as possible, because that's the way they get paid. They also put more work into getting those more employable to work instead of those really needing it."
Daniel Clarke: "If at the end of the scheme, the total long-term jobs are more than before the start of the scheme, then regardless how small the change, it was a success."
Kate Williams: "Shocking staff who aren't interested in getting people back to work. The whole process is out of date and a mess. I'm back in work, no thanks to them though."
Ollie Jones: "I've been unemployed for 6 months now I hand 10 CVs out a day and visit the job centre daily. There is nothing out there. People who have steady jobs are very lucky. The job centre is no help at all."
Tell us what you think on Newsbeat's Facebook page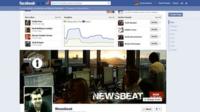 Sam Sam: "These schemes give people work experience and a good CV."
Leo Harbord: "My mum works at one of the (Work Programme) private providers. Yes, the jobs they find aren't the most glamorous, but by changing the outlook and training they are getting results. I've been unemployed too so I know how soul destroying it is."
Stephanie Conn: "I was unemployed for two months and I asked to get put on one of these work schemes. After being there for five days, working hard and doing everything that was asked of me, they offered me a job. These schemes are good if you are willing and want to work."
Ashleigh Connor:" I used the back to work scheme over two years ago and the job I received from it was appalling. They used me for over 40 hours as the work was free. They then took me on and I was given eight hours a week. But I also believe if I wasn't in that job, my current employers wouldn't have taken me on! So yes it's rubbish but I feel I have benefitted from it."