Harlem Shake by Baauer becomes UK top five chart hit
15 February 2013

From the section

Music
Harlem Shake has entered the UK singles chart top five, debuting at number three.
Thousands of viral video clips made by music fans have helped the track become an online phenomenon.
The music is the adopted soundtrack for a dance craze which sees fans make 30-second long movies and upload them online.
The track is the creation of New York producer Baauer.
In a blog, YouTube claim 4,000 of these style videos are currently being uploaded every day.
The Official Charts Company has called the trend "quite remarkable".
Gangnam style?
YouTube said the homemade videos had been viewed more than 44 million times.
Martin Talbot from the Official Charts Company said they hadn't seen fan-made videos drive sales of a song on this scale before.
He said: "We've had lots of records which have had their own videos which have promoted or created their own dance craze which then other people have picked up on.
"What we haven't really had, in any shape or form, is this kind of crowd sourced video. People are making their own promos and putting them together.
"The nearest thing to it is Gangnam Style from last year."
'Blowing my mind'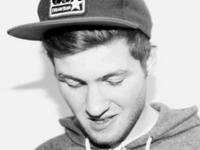 The 23-year-old DJ behind the track, Baauer, first put the song online in 2011.
He's tweeted saying the craze is "blowing my mind".
The staff of Maker Studios have created what's currently the most viewed version of Harlem Shake.
Elsewhere there are versions recorded by fire fighters, students and swimming teams.
A number of UK media outlets have also recorded their own versions.
The Harlem Shake, where typically a performer swings their shoulders back and forth, originated in Harlem, New York in the 1980s.