Kanye announces London gigs at Hammersmith Apollo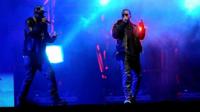 Kanye West will play two shows at London's Hammersmith Apollo later this month.
The first London gig and a Paris date were initially revealed on Zane Lowe's Radio 1 show.
The Radio 1 DJ tweeted the news that Kanye was to play in London on 24 February and also another gig at Zenith de Paris on 25 February 2013.
An extra date at Hammersmith is now on sale (23 February) after the first night sold out.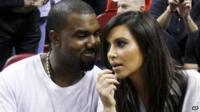 Back in December, the rapper announced on stage that his girlfriend, reality TV star Kim Kardashian, is expecting their baby.
He told the crowd of more than 5,000 people at a gig at Atlantic City on 30 December, last year, by singing: "Now you having my baby."
Kanye 2013 dates
23-24 February Hammersmith Apollo, London
25 February Zenith de Paris, Paris