Concerns over rise of 'catfishing' online hoaxes
A leading safety internet group says they're worried about the rise in so called "catfishing".
It's where someone creates elaborate false identities often to pursue online romances.
UK Safer Internet Centre says they've seen a rise in the number of people who have experienced it calling their helplines.
They want social networking sites to make it easier to report fake profiles and act quickly to take them down.
Why is it called catfishing?
Catfish was a US film released in 2010 which followed the real life story of Nev Schulman and the forming of his online relationship with a young, attractive student.
She turned out to be a 40-something mother and wife who had created a huge catalogue of online personas.
In the movie, one seafood supplier talks about how if they put one of the cod's natural enemies, the catfish, in the tank with them they stay active and the exercise. That in turn makes their flesh stay firmer and tastier.
The supplier says in the film: "There are those people who are catfish in life and they keep you on your toes."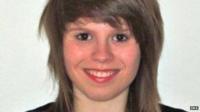 Why do people do it?
"For revenge, some do it out of broken-hearted, they're lonely," says Jennifer Perry, an advisor at The National Stalking Service.
"Often you'll find, they have low social skills, poor communication skills, no hobbies and do it out of lack of something in their own lives," she adds.
"It's much more malicious. It is beyond heartbreak - it is the betrayal, the manipulation and the breach of trust.
"It's not normal behaviour. I would worry about the long-term if that would escalate in another form."
Twitter and Facebook say anyone who uses fake profiles will be kicked off their sites.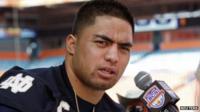 What's the advice?
ACPO (Association of Chief Police Officers) has told us they're aware of this problem but unless an obvious crime has been committed, there's not much they can do.
Laura Higgins from UK Safer Internet Centre says social networking sites need to make it easier to report but people should take responsibility themselves. Her advice when it comes to dating online:
Protect yourself, make sure you're not giving away too much information before you know that person
Do a background check and look for them on search engines
Make sure they have a normal profile - enough friends to be plausible and many pictures
Look to see if they exist on a wide range of social networking sites too
Note if they use your actual name or just a pet name
If they are regularly avoiding meeting up, that could be a warning sign