Police want more people to report sex crimes on trains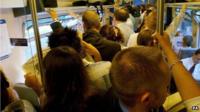 The British Transport Police (BTP) have told Newsbeat having an officer in every carriage would help with the issues of sex offences on trains.
They say "low level" crimes like flashing and groping on trains are not being reported to them.
However, they admit they have not got the resources for that number of officers.
Instead they want more people to come forward if they've been sexually assaulted.
Research from the rail users support group Passenger Focus shows having more visible staff and police on the train would make people feel safer.
Over the last decade, figures show they've dealt with around 1,000 sex offences every year.
BTP says these crimes are not always reported because people may not think it is important enough or they don't think the police will do anything.
It is mainly women who report these crimes but some men do come forward.
BTP's Detective Sergeant Sandra Webb said: "There are ladies who make it through our doors who admit they have been sexually assaulted in the past and haven't reported it.
"We treat every case seriously."
Jess Lyons, 17, from Essex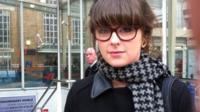 "A drunk guy tried to touch my neck and my leg.
"I told him to get off - it was weird.
"I didn't tell police because he was drunk so I don't know if he meant it but it did make me feel really uncomfortable."
Emily Close, 22, from Sussex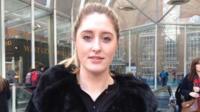 "I was on a tube and a man had his body very close to mine. I'd take tiny steps forward and I'd feel him move towards me, touching my backside and I was like, 'that's not necessary.'
"I only had three more stops, so I just thought I'd just hope for the best.
"I wouldn't know what he looked like so didn't bother getting in touch with police.
"I think he would have said as an excuse that it was really crowded."
Louise Jones, 19, from Essex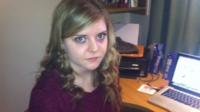 Louise says she has been groped on the train three times and also saw a man touching himself whilst in the same carriage as her.
"The first time I was groped I had just turned 17. I didn't realise it was happening at first as it was a busy packed train but he was trying to get up my shorts.
"The last time was the worst time and I decided to blog about it happening to me.
"Some people have criticised me in the comments section for not reacting most of the times it happened to me, like not even moving down the carriage.
"Your body's natural response is to freeze or do something about it. You can't help what your body does."