Concerns over High Street teeth whitening treatments
Dentists say they still have concerns about the safety of some teeth whitening procedures being offered on the High Street.
That's despite new EU industry rules brought in last year.
The British Dental Association (BDA) claim the risk is increased if treatment is carried out away from a dental surgery.
Tens of thousands of people have their teeth whitened every year on the High Street and at shopping centres.
Some private companies offering the service argue dentists are just trying to make money on a cosmetic process.
How it works?
As hydrogen peroxide breaks down, oxygen gets into the enamel and lightens them.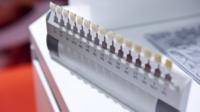 EU scientists set out who could use what strength of that bleach last October.
It was decided only dentists, dental hygienists or dental therapists should offer the product when containing between 0.1%-6% of peroxide.
They also said anyone wanting their teeth whitened should see a dentist beforehand.
What you say about teeth whitening
On the Newsbeat Facebook page, Lee Perry said: "Had it done at a teeth whitening clinic. I have sensitive teeth from time to time so it caused me a great deal of pain but it worked."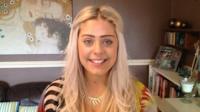 Sophie Lewis, 22, from Warrington also got in touch after having her teeth whitened at a private salon on the High Street.
"I don't think they were stained in the first place because I don't drink red wine, or coffee and I'm not a smoker but I wanted them a little bit whiter," she said.
"I'm not sure if I would do it again because they were painful.
"My gums were very swollen and bleeding."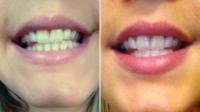 What dentists say
Dr Stuart Johnston from the British Dental Association says you should always check exactly who is treating you.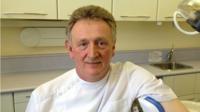 "If you move away from the dental surgery on to the High Street or shopping mall you're putting yourself at risk," he said.
"You have problems with whether the right materials are being used and with the hygiene standards as they won't be the same as a surgery.
"You're risking your teeth."
What private companies say
Some private companies claim by having a registered dentist at their site, they are following the rules.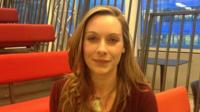 Caroline Short's from Smile Tech, a company which whitens teeth at a shopping centre in Kent.
"The BDA are right to have concerns, there are cowboys in any industry but we shouldn't all be lumped together," she explained.
"There are teeth whitening companies offering a really good service.
"They do use dentists, they are hygienic and they adhere to all EU regulations."