Ed Sheeran, Mumford, Ellie Goulding talk on US success
8 February 2013

From the section

Music
Adele, One Direction and Mumford & Sons helped British music secure its largest share of the US albums market for a decade in 2012.
Almost 14% of albums sold in America last year were by UK acts, according to the UK recorded music industry.
Ahead of the Grammys (Sunday 10 February) Ed Sheeran, Mumford & Sons, Ellie Goulding, The Wanted and Olly Murs talk about a breakthrough year for many UK acts.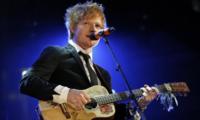 Ed Sheeran
"Americans watch the UK a lot more than the UK give them credit for. They really like UK music.
These days artists are taking more risks. Artists are saying 'I'm huge in my own country but I'm willing to go to another country and start off at the bottom to get to the top.'
I'm fortunate that I'm one of the artists they've paid attention to. I don't necessarily think there's a British invasion just for this year - a British invasion has always been going on."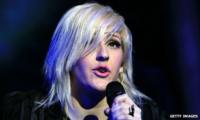 Ellie Goulding
"Every time I did an interview in the States I get asked that. People are curious of what I think about the British invasion.
I've always said that Adele has turned so many people on to British singers - whether female singers or just like music from this country in general. She started it.
Mumford & Sons' music appeals to a lot of America. I'm really proud of them."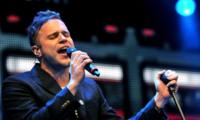 Olly Murs
"What One Direction have done has been through social networking - it's been such a big success. American girls and guys are able to scour the internet and find music they want to listen to.
They've got all these amazing things online that they can go onto and find out about Ed Sheeran, Adele, find out about me or anyone.
That's the difference between what it was ten years ago and what it is now. Radio stations in America as well - they're all hot up on looking at British music at the moment."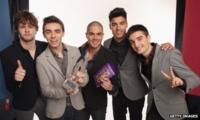 The Wanted
Jay McGuiness: "America is embracing this British wave of artists.
British music right now is really strong. For the first time in a while we're not being led by them and their R&B culture. It's the opposite way.
It might be on the way out - I'm not sure yet - but that's certainly true the last few years."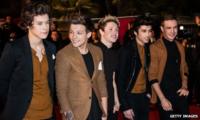 One Direction
Harry Styles: "That is usually the opening question in interviews there. We're really proud to be part of this of whole thing which is seen as the British invasion.
"It just proves what's going on with British music at the moment - us, Adele, Ed Sheeran. It seems to be working over there. Good timing, I guess."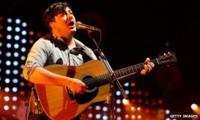 Mumford & Sons
Marcus Mumford: "We've got toured there quite a lot - we've gone and worked hard. We've do as many gigs there as we possibly could have.
We've met some really great people in America - people who've supported us right from the very start in the indie world, rock 'n' roll world and country world - it feels like kindred spirits."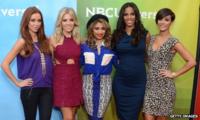 The Saturdays
Rochelle Humes: "When you turn on the TV and One Direction, The Wanted are on it and Adele is everywhere - its like, 'wow'. They really do embrace it."
Vanessa White: "Adele has paved the way for everyone - she's done incredibly out there. We have her and everyone else to thank for us to get on board. It's nice that they're loving the Brits."