Gay marriage: For and against same-sex partnerships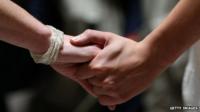 Three of the most senior government ministers have called on MPs to back gay marriage in England and Wales.
In a letter to a newspaper, Chancellor George Osborne, Foreign Secretary William Hague and Home Secretary Theresa May said it was "the right thing to do".
The government is expected to win the vote on Tuesday night but it could be embarrassing for the prime minister with more than 100 of his Conservative MPs expected to go against the plan.
There are already plans for a bill to allow same-sex marriage in Scotland but there are no plans for similar legislation in Northern Ireland.
Newsbeat interviewed two people who have opposite views on the issue.
Against gay marriage - Shan Bendall, 20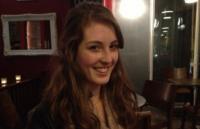 "The Bible clearly defines marriage is between a man and a woman.
"Society, I feel, has drifted away and changed from God's word in the bible.
"Marriage is something that should be done in the presence of God. When it's not, it's heartbreaking.
"I believe a civil partnership is more appropriate although, going back to what I believe, I feel that being gay and acting on those feelings is wrong.
"There's definitely help for people out there who do have homosexual feelings. If they repent their sins, God will still love them. There's ways of dealing with it.
"If you still have homosexual feelings, as long as you don't act on them there's still life out there.
"You can still have a happy heterosexual marriage even if you have had homosexual feelings before."
For gay marriage - Hefin Jones, 21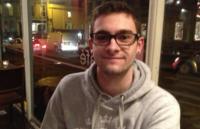 "I believe very strongly in religious freedom but certainly not that religion should be able to dictate other people's freedoms.
"It is a human right that people should be able to love freely. They should therefore be able to marry freely and for those marriages to be recognised.
"Two men or two women having adult, consenting, loving relationships, there's nothing wrong with that.
"I got engaged last week with the intention of having a civil marriage.
"I would like to get married because it recognises the love that two people have for each other. That's the emotional side.
"Not only that, but there's also the legal side.
"[Homosexuality] is not a disease. It's not some kind of mental illness. It's not something actually you can readily change."