Ella Henderson says X Factor is 'credible' talent show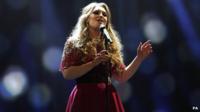 Ella Henderson says The X Factor is still important when it comes to showcasing unsigned talent.
She got a record contract herself, despite not winning the show.
She confirmed she was working on her debut album, but wouldn't comment on how many albums she had signed to make.
The singer recently got a record deal with Syco, Simon Cowell's label and said there was "absolutely" a point to people entering the television competition.
She said: "Without the show I wouldn't have been given the opportunity to stand on a stage and sing my original song."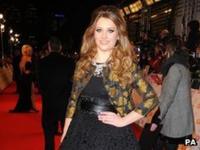 The 17-year-old was voted off the show in the early stages after finding herself in the bottom two with the eventual winner, James Arthur.
"A lot of it has changed as well," she said. "You can go on there with an instrument.
"You can play and there's just a lot more artistry to the show and that's great."
Ella Henderson is now performing on The X Factor tour around the UK.
"We've got somebody like James Arthur, who won and he's an incredible talent," she said.
"Everybody was so different this year and so diverse and I think it just shows the show is a credible show at the end of the day and that people have come off it who really do take music seriously."
'Unknown girl'
The singer said she had been working on new material since the start of the year and said the opportunity would never have come to her had she not entered The X Factor.
She said: "I would still be an unknown girl from Grimsby who song writes but, you know, I do it in my living room instead of sharing it with the world.
"And without The X factor I wouldn't have had that."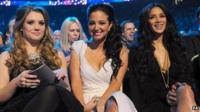 The X Factor star is also supporting Disney Club Penguin's Safer Internet Day campaign, which teaches children and parents about staying safe online.
She says she didn't experience anything "really bad online", but admitted "negative comments are always there".
"It's easy to get sucked into it, and I just want to raise awareness to kids that there is a safe support system there now to help them realise that you're not alone and there is ways of staying safe online."