Your view: Changes to be made to childcare in England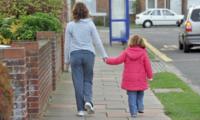 Nurseries and childminders in England are to be allowed to look after more children.
The government hopes it will bring down costs for parents and improve childcare standards.
Staff will be able to take charge of six two-year-olds rather than four, while the ratio for under-ones will go up from three to four babies per adult.
Critics say it won't work and could even be dangerous. Newsbeat's been getting reaction in Ipswich.
The problem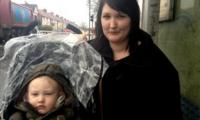 Christine is 26 and has a two-year-old son Jake.
She says she'd like to work but it's not worth it because of the cost of childcare.
"My husband isn't on a very high wage, so I just can't afford to send him," she said.
"I think it would do him good to get out and about with children his age, so he's used to it when he starts school."
Childcare in Britain is among the most expensive in the world, although the government pays for 15 hours a week for three and four-year-olds.
The solution?
The Children's Minister Liz Truss says childminders and nursery nurses should be allowed to look after more children each.
So for example, the baby room at a nursery could have four children per member of staff instead of three.
Liz Truss also says nursery workers should be better qualified, including having at least a C grade in GCSE Maths and English.
View from the nursery
It costs £42 a day to send a one-year-old to a kindergarten in Ipswich.
Sarah Major, 24, is in charge of the baby room and worries the changes could be dangerous.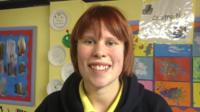 "I don't see how I could look after four children on my own," she said. "How am I supposed to carry four children who are non-walkers out in a fire?"
Kim Finbow is 25 and looks after toddlers.
She said: "The care is more important than the price."
She doesn't see the need for greater qualifications either.
"Obviously you need the grades to get onto certain courses, but we do training while we're working," she said.
"I don't think that would make a difference as we learn on the job."