Warning about harming career prospects on social media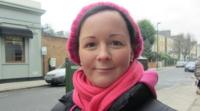 Recruiters across the UK are warning too many young people are risking their career opportunities because of what they post on social network sites.
The Recruitment Society and The Chartered Institute of Personnel and Development (CIPD) say most employers now search job candidates online.
Katerina Rudiger from the CIPD says it is important to check your privacy settings on sites like Facebook.
"We all have nights out but it is best not to advertise it," she said.
Simon Bracewell from the Recruitment Society oversees the processing of thousands of applications for graduates, interns and apprentices.
He says he has seen more and more worrying cases.
He said: "I have seen so many of them where people have posted naked pictures."
Kelly Doherty called in sick at work for two days. She said: "My boss phoned me up two days later and asked, 'Did I have a nice time?'
"My workmate had grassed me up and all my pictures were over Facebook.
"I should have set my privacy settings."
The Recruitment Society and CIPD are seeing more cases of inappropriate photos or comments which are public on sites like Facebook and Twitter.
Both are warning it is legal for employers to search social media sites.
Provided they do not discriminate on things like race and gender, they can choose not to give you a job based on what they find online.
Both groups also say you need to be careful once in work.
They are concerned some people don't realise they can be sacked if they post negative comments about their company.
Dan, 17, who didn't want to be identified, said he lost out on a job after joking about a cafe chain on Twitter.
He thinks the decision should have been made on his skills.
"It's frustrating I have to be very careful now and can't always say what I really feel," he said.
Dan is now being followed by his prospective university on Twitter.