Sun and Times owner buys online Premier League rights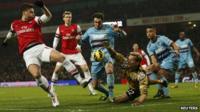 The newspaper group which owns The Sun and The Times has struck a deal to show Premier League highlights online and on mobiles and tablets.
From next season, News International has the rights to show clips of all 380 games on any day of the week.
For most matches goals will be available to watch on a mobile app almost immediately.
For matches which kick off at 3pm on Saturdays, the highlights won't be available until after 5pm.
The deal replaces similar web and mobile agreements with Yahoo! and ESPN, though News International hasn't said whether it will charge for the content.
BSkyB, part owned by News Corporation, has also held on to the rights to show games on a delayed basis for the next three seasons.
The UK Long-Form Linear Package gives the broadcaster delayed rights to show 226 Premier League matches per season.
There are also lots of Twitter accounts which link to illegal content on other video sites.
Max Whicher, Chelsea fan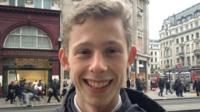 Max says he jumps online if he hears about a great goal or a controversial moment.
"I just scour the internet, put it into Google and see what the hype's about."
He says he doesn't bother watching Match of the Day any more.
"I don't have the time for it. It's a long programme and it's best just to find the highlights straight away.
"If it's really amazing I'll go and find it in higher definition, there's always something out there."
Peter Storry, Liverpool fan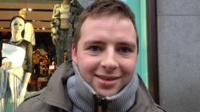 Peter uses the ESPN goals app, which operates under the deal which News International has bought from next season.
"Soon after the game finishes, all the goals and highlights from the games are on there. It's a good app if you're busy."
But he says there'll always be a place for shows like Match of the Day.
"It's still a good programme, especially for people who don't have Sky.
"Some people still like sitting at home and watching Mach of the Day, it's a bit of a ritual, but other people will be out so don't have time to watch it."
Sam Castleton, Brighton fan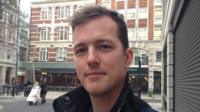 Sam is not a fan of the pundits on Match of the Day and prefers to go online. He said: "I'll find a website where I can watch, like Yahoo!
"It's just the highlights I'm interested in really and I can't stand the outrageously stupid comments on Match of the Day."
On Match of the Day, the BBC said: "The MoTD offering is unique and very popular with audiences, with its insight and analysis of all the day's play. It remains a focal point for all football fans."