Careers advice in schools 'deteriorating', say MPs
A group of MPs says it's concerned about the standard of careers services currently offered to young people.
"The quality and quantity of guidance is deteriorating just when it is needed most," says Education Committee Chair Graham Stuart MP.
"If young people are to benefit we need a careers advice and guidance system which supports them to make the right choices."
In September 2012 schools in England took responsibility of careers advice.
At the time, the Government said it's up to schools to decide what services are right for them.
Previously, local authorities provided careers services to schools through local Connexions centres.
Since those changes some schools claim they've haven't been able to offer the same level of careers support due to tight budgets.
The Department for Education claims it is better for schools to have complete control of their budgets to buy in the support they need.
Latest research suggests that careers advice has been reduced in more than eight out of 10 schools in England over the past year.
Sixth-form school students in Gloucester have given Newsbeat their reaction.
Clare Searle, 18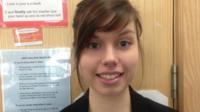 "The careers advice at school hasn't been consistent. Sometimes we've had a teacher referring to websites and we've also filled out quizzes which haven't really been tailored to us.
"I'd like to see people in different jobs come in to talk to us."
Yahya Pandor, 18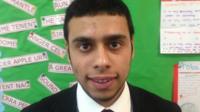 "Most of the careers advice I've had involved a PowerPoint session which can be a bit wishy-washy.
"We've now set up a campaign group in school trying to get better support, not just from the GCSE stage but from an early age."
Chloe Jones, 18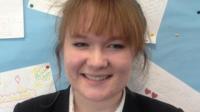 "I've had to do all my careers research myself. We have a lady that comes in once a fortnight.
"She needs to come in more often but because she's a private worker, the school has to pay which means it would get more expensive."